A Long Story of Partnership
Case Study : Winnipeg Transit
Infodev EDI's First ITS Project

Overview of the project
Buses Equipped
Passengers
Bus Stop
Buses Shelters
Fixed Routes
Working on the project
People from Winnipeg Transit
People from Infodev EDI
Winnipeg Transit Objective:
• Improve transit speed and reliability, resulting in reduced waiting and travel times for our customers
• Facilitate our employees work and give them tools to support, monitor and regulate transit services
In-house development of reliable, efficient and accurate hardware and software resulting from the great partnership between INFODEV EDI and Winnipeg Transit


«The key of our success has been the incredibly talented design staff of Infodev and the unlimited cooperation and dedication they shown in adressing issues and delivering products that are robust, efficient, reliable and meet our needs. This applies to both custom manufactured hardware and the various software applications, which are extensive. »
Keith D. Martin
Manager of Operation at Winnipeg Transit
Beginning of a new project
Until the early 2000s, Winnipeg Transit employees were restricted to work with a very old four-button radio communication system. When the supplier of this system went bankrupt and supply was no longer possible, Winnipeg Transit needed to replace its entire communications management system.
Already in business with INFODEV EDI for the provision of Automatic Passenger Counting systems (APCs), the Operations Manager of Winnipeg Transit confided to INFODEV EDI's President, Pierre Deslauriers, with his need to re-equip his entire fleet. Clients who have had the opportunity to meet with Mr. Deslauriers will understand that it took only a few seconds for him to embark on a description of his passion for radio systems and electronic equipment of all kinds. The discussion ended with the strong belief that together they had the capabilities to develop and produce the entire radio communication system and Intelligent Transport System (ITS) solution.
Winnipeg Transit needed not only a new communication management system, but they also needed to improve organizational performance and passenger satisfaction. At the time, similar ITS projects had taken place in several Transit Authorities across Canada, but Winnipeg did not want to face the quality and performance issues faced by its neighbours. Thus, INFODEV EDI's honesty, quality, reliability and value-for-money products and services were the decisive factor to convince Winnipeg to get onboard this promising and challenging project.

Learn more about our Solutions for Transit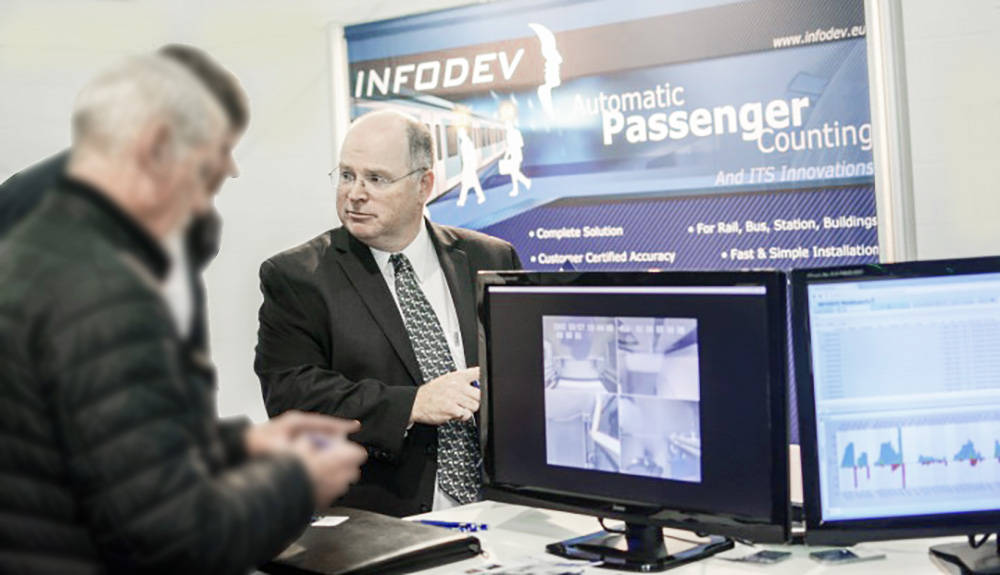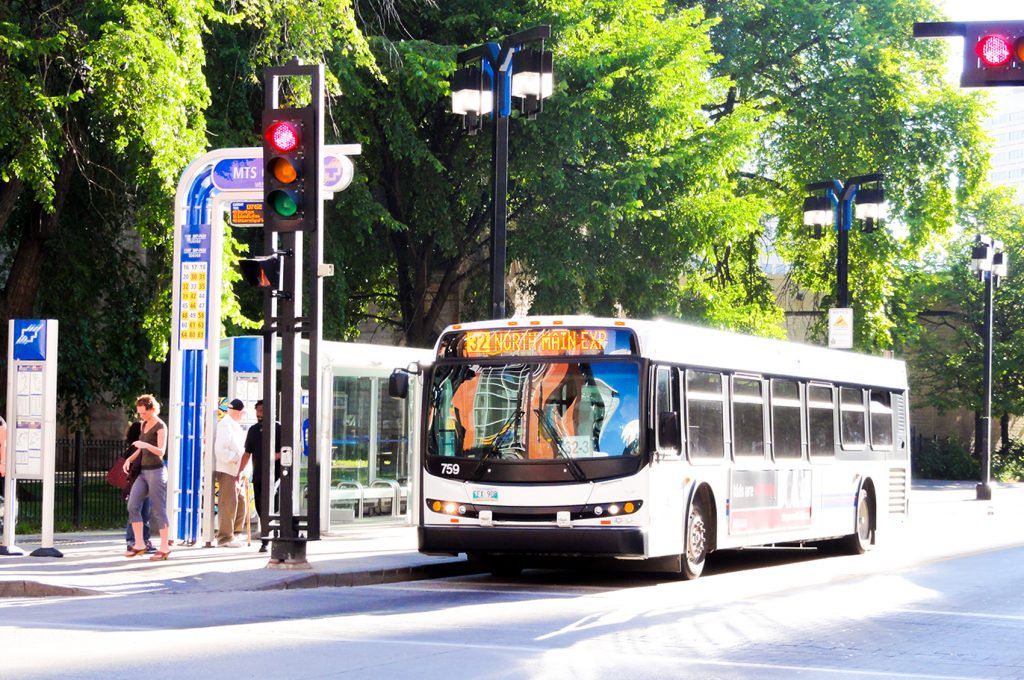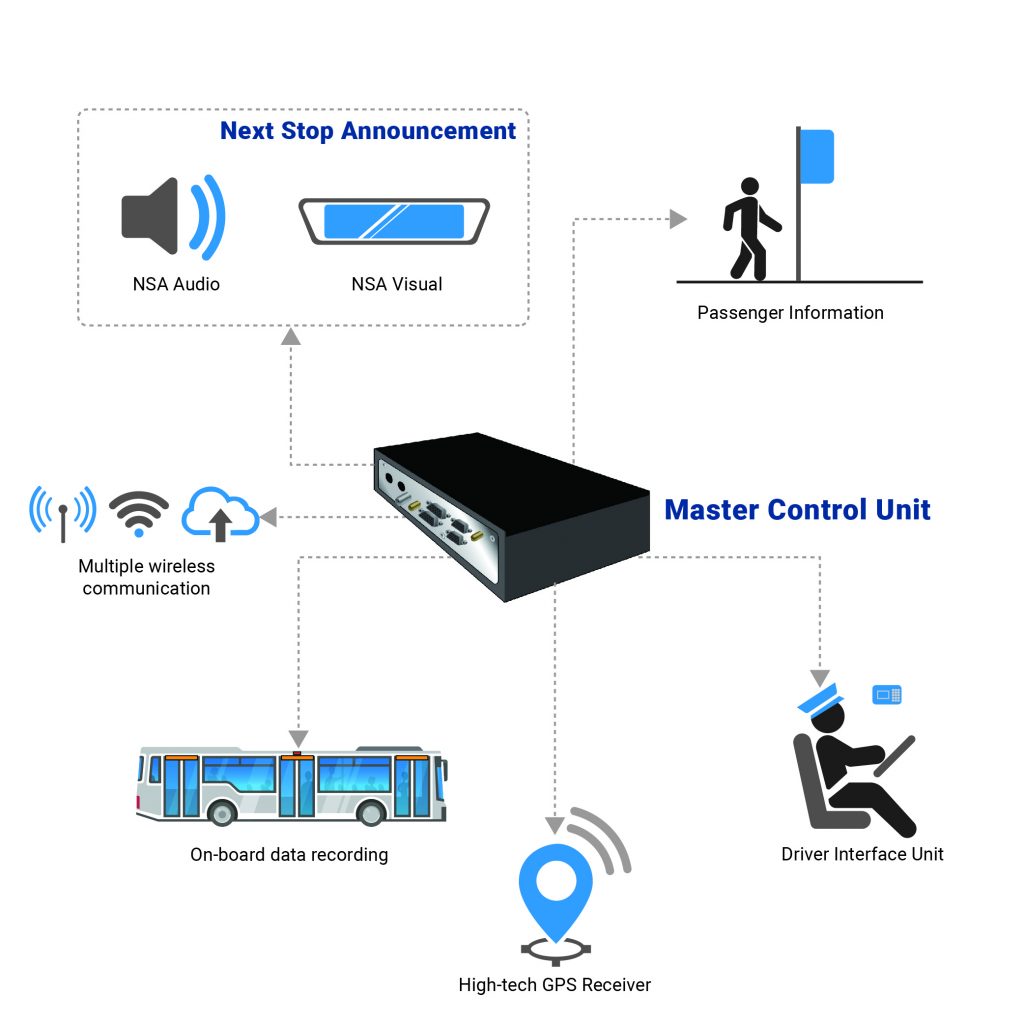 Smart Solution
As it was a first for both partners, two years of research and development were needed for the implementation and production of all electronic equipments and software.
Winnipeg developed the Computer-Aided Dispatch Software (CAD), the Control Center Operating system and the Online Schedule Information and Apps. For its part, INFODEV EDI developed and produced the advanced radio communication system, the Audio & Visual Next Stop Announcement Display, the Master Control Unit, the Driver Interface Unit, the high performance GPS, the Passenger Information system and the Real Time Schedule Adherence software.
A second phase of the project took place in 2010, when INFODEV EDI was asked to be part of the improvement program once again. They added the Next Bus Arrival display at the bus shelters across Winnipeg. Since then, passengers and operators alike can enjoy Real Time deviation information directly from the fleet through several customer information applications.
The key of this ongoing success is the knowledge of INFODEV EDI's team of experts. They focus on the client's need, which was quality and efficiency.

Learn more about Infodev's ITS Solutions

Results of the partnership
By combining their strength, Winnipeg Transit and INFODEV EDI were granted the 2010 Winner of Canadian Urban Transit Association's-Exceptional Performance/Outstanding Achievement Award Intelligent Transport System. Furthermore, ithe project was acheived at an impressive lower price than other similar project in the country.
Happier staff and happier customers
• 450 voice communications per day
• Approximately 80 000 Automated Voice Announcement per day
• Less than 3% communication fail per day
• Improved incident response efficiency